April 2, 2019
Fearless Photographers Conference 2019, Germany
Fearless Photographers Conference… This ain't no disco, man!
Well, actually it was a bit of a disco, but first… To the uninitiated it might seem a little unnerving. 260+ wedding photographers from all over the world, gathered together in the town of Aachen in Germany. I mean, for a start who will be photographing all the weddings that week? I imagine there will be some pretty unhappy brides out there, as many of these incredible people are simply some of 'the best' photographers in their field (now I know we're all 'running our own race' right, but seriously check out Fearless Photographers website and you'll see exactly what I mean). The cream of the photography crop; artists, creatives, thinkers and humanitarians who over a decade have elevated the genre of 'wedding photography' to a totally new level. All in Aachen for the week to take part in Fearless Conference 2019… and boy can these guys and gals party!
---
"What on earth do they want to listen to you for?"
…said my Dad to me in a very serious tone as we drank coffee, a few days before I left for Fearless Photographers Conference, Aachen. Not exactly what I'd hoped to hear from my 'support team', but it was the voice of reality, common sense and reason. I was of course immediately stunned – I'd poured parts of my soul and emotions in to the 45 minute talk and really wanted it to 'go well'. But as parents so often are, he was right. Why do my invisible contemporaries, these 250+ professional photographers from around the world even want to hear what I have to say? Why is it even important at all? With only days to go I re-wrote my talk, asking myself 'why' at every opportunity.
---
"There is nothing to fear, but fear itself"
In an effort to suppress my pre-conference nerves I thought it would be a good idea to visit the Eden Palast in Aachen the day before my talk. As I walked through the double doors I was almost alone in the vast red space. And then there was that stage… wow it was so big! Somewhat amusingly I'd never managed to fully rehearse my talk – always choked up with emotion at certain points I'd just never made it past the halfway point. But how hard could it be, right? Breath control, a smile and my notes were my shield – after all I could just read straight from them if I was really struggling. Whenever I'm a little nervous I try to put myself in proportion to 'bigger things'. On that morning I remembered the words of my Grandfather, Robert Howman. He'd served in the Royal Navy and fought the Japanese in the Pacific during the Second World War, then the Germans on the freezing Russian Arctic Convoys (the irony of history and where I was standing hadn't escaped me) – now I've 'done some stuff' in my time, but this man knew a thing or two about fear. My little talk didn't even hit the radar. I felt easier.
---
A Fearless Virgin – My first Fearless Conference
At the age of 43 I'd never been to a Fearless Conference before. I was a Fearless virgin! In fact during the eleven years I've been photographing weddings I'd only ever climbed out of my shell twice to go to anything (Nine Dots gathering in London, and to speak at WEDDCAMP in Romania in 2018), and I 'ghosted' the end party on my first attempt as I was so crushed with social anxiety and a mis-conceived belief that I 'didn't belong' or have any right to be there. By the time WEDDCAMP arrived I was much better and even credit myself with introducing the 'beach human pyramid' to Dacia!  I had an expectation I'd built up in my head about what a Fearless Conference would be like. But like so many expectations, I was completely wrong.
Over schnitzels at dinner I asked Huy (who incidentally I'd never met before arriving in Germany) why I was on stage first? "I want to open with a splash" he replied with a grin. Now to me, a pebble thrown into a pond makes a splash, but so does a tsunami. Sensing my nerves Huy finished with a giggle as he said "don't worry Rich, you're on first and they'll have forgotten you completely by lunchtime". I laughed and it helped… a little. I liked this man.
On to the morning of the first day. I arrived a couple of hours early and watched the cinema complex slowly fill with familiar faces. Eventually all of the days speakers gathered with Huy & Tim near the stage for a pre-flight briefing, which is where I met the irrepressible Lynda Wells, all the way over from the Bahamas to grace the Fearless stage. We popped out to find something a little stiffer than a coffee to ease our nerves and were disappointed to find that there was nowhere to buy a drink at that time of the morning in Aachen! We shouldn't have really been that surprised, but with great fear also comes great determination! A couple of minutes later we emerged from a supermarket with a six pack of Coke and a bottle of rum, which we decanted kerb-side in to the coke bottles to smuggle back in to the Eden Palast cinema.
---
"Hey everyone, say Hi to my Mum!"
Just before going 'on stage' to start my Fearless Conference presentation I had a mini-panic as I realised I hadn't phoned my Mum as I'd promised I would (I'm blessed to still have both of my parents). So as I sat in the audience I quickly called her on FaceTime. As so often happens, she was busy and didn't pick up. "Oh well, never mind" I thought, as Huy Nguyen announced that I was on first and then smiled wryly at me as he said he didn't have an introduction for me. "It'll probably all be fine" I thought as I made my way up the steps to the stage. I noticed a smile in the darkness form the amazing Tim Forbes, Huy's technical guru, who had already mike'd me up, and had promised to be there for me if it all 'went to shit' and I couldn't remember my own name! You can always rely on Canadians – I've never met a bad one, and Tim and his lovely wife Karen didn't disappoint.
My friends Irina and Robert from Romania had placed themselves in the front row to support me, as kindly promised. Paul & Carol Tansley (UK) hadn't heckled anything at me yet (bonus!). I'd completely lost sight of my buddy Emil Boczek. It was a 'green light' and I was standing in the door ready to jump! The first half of my talk disappeared in a complete blur. A small technical hitch suddenly left me without any notes, and I flew alone 'acapella' for the second half. Blinded by the spotlight, I was guided only buy the small noises emanating from the audience sitting in the darkness in front of me; gasps, clapping, laughter, silence. Was this what they'd hoped for? What they expected? Was it all too much? Had I managed to merge my diverse 'love and death' speech or was it all going 'Pete Tong'? I choked on my words for a moment, unable to hold back tears. Then was lifted back up by the kindness of 250+ people clapping gently, as if each one was suddenly holding my hand to help me through. I'll never forget that moment – thank you all.
---
"Fearless Awards are like… ORGASMS! If you think about them too much they go away"
Some of the subjects I'd chosen to talk about were a little on the 'heavy' side and I knew from previous teaching that humor can often help people remember the core message, as well as provide a welcome relief. So in the depths of the sadder moments I tried to punctuate my talk with a few lighter moments; orgasms, my own teenage sex life, that kinda thing…
History will quickly forget if it my little talk passed for whatever a 'success' means, but the kindness of the private messages I received afterwards, the hugs, the little touches, the people who took the courage to push their way across the crowded foyer of the Eden Palast to just say 'thank you' in person – that all really meant the word to me.
"..whoever broke your heart is the one you should thank. You need some cracks. That's how the light gets in…"
– Nina De Leest-Crebas (thank you for this kind message!)
Also to the few Veterans who sat silently in the Fearless audience (having ignored my "there will be blood" and PTSD warnings) to face images which no doubt transported them back to times they'd perhaps rather have forgotten – thank you for you kind messages of love and compassion.
'The Last Role 3' from RichardHowman on Vimeo. (This is the LONG version)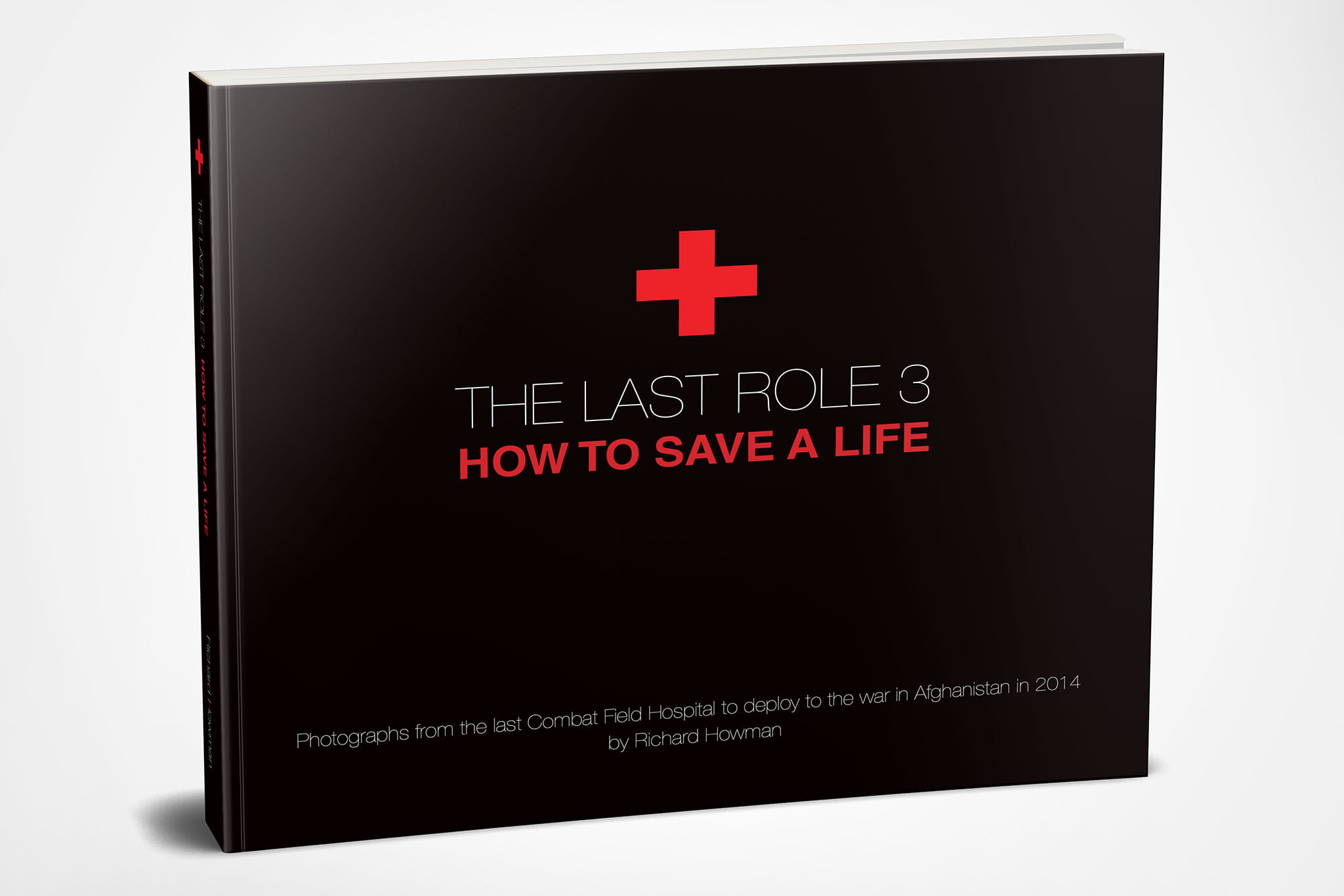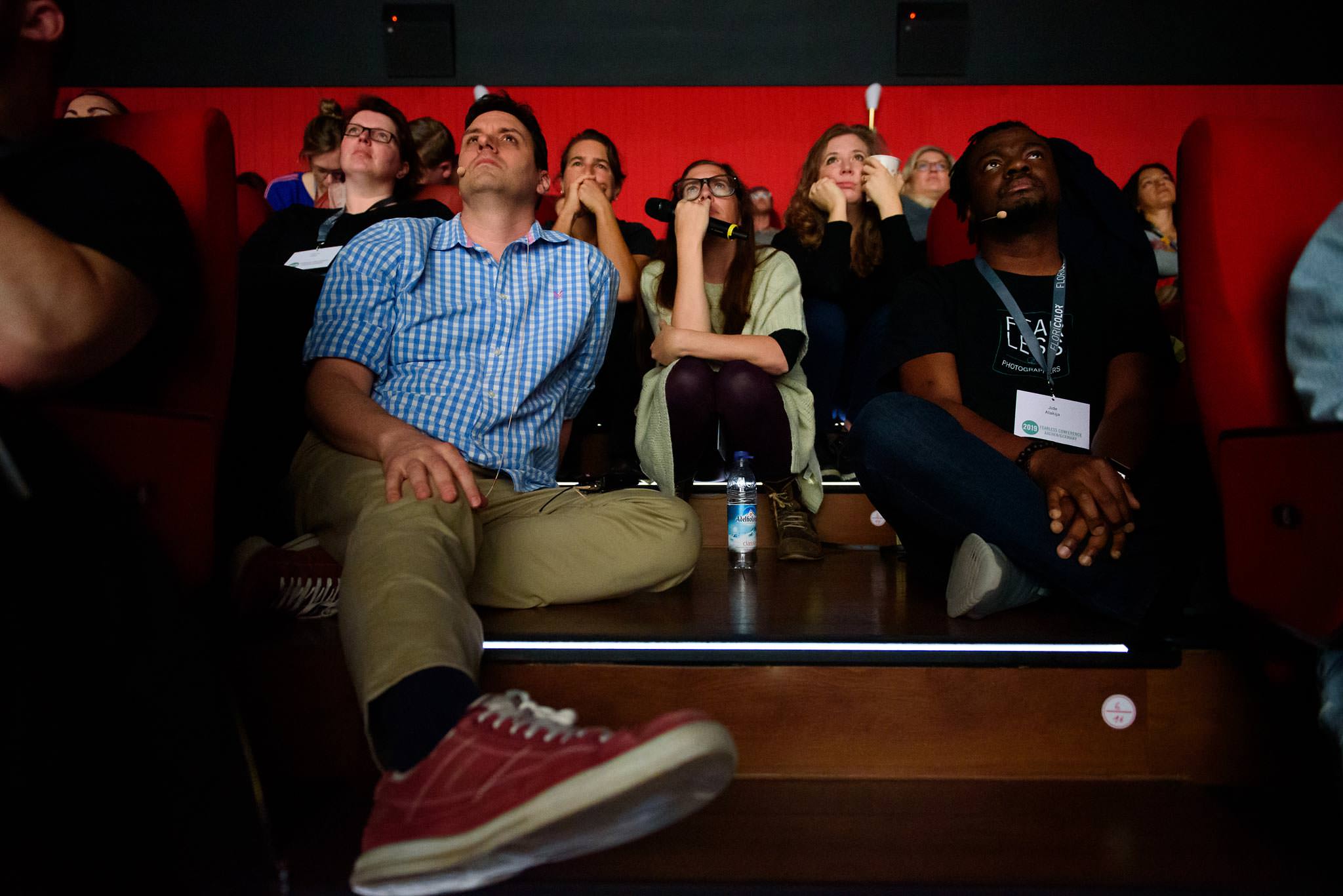 ---
On a mission… well, MISSION WEDDING Masterclass
I'm terrible with names. And I mean really bad! Years ago at a post-Afghan war 'remembrance lunch' I had to ask "which one" the Duke of Cambridge was after being invited to dine with him (…it's 'William' in case you were wondering! A shameless name-drop I know). So it should have come as no surprise at all when during a class I was teaching the day before the Fearless Conference with the amazing Lauren Brimhall (MISSION WEDDING), I pulled another classic 'Rich moment', which is slowly becoming known as "JUMP Steven".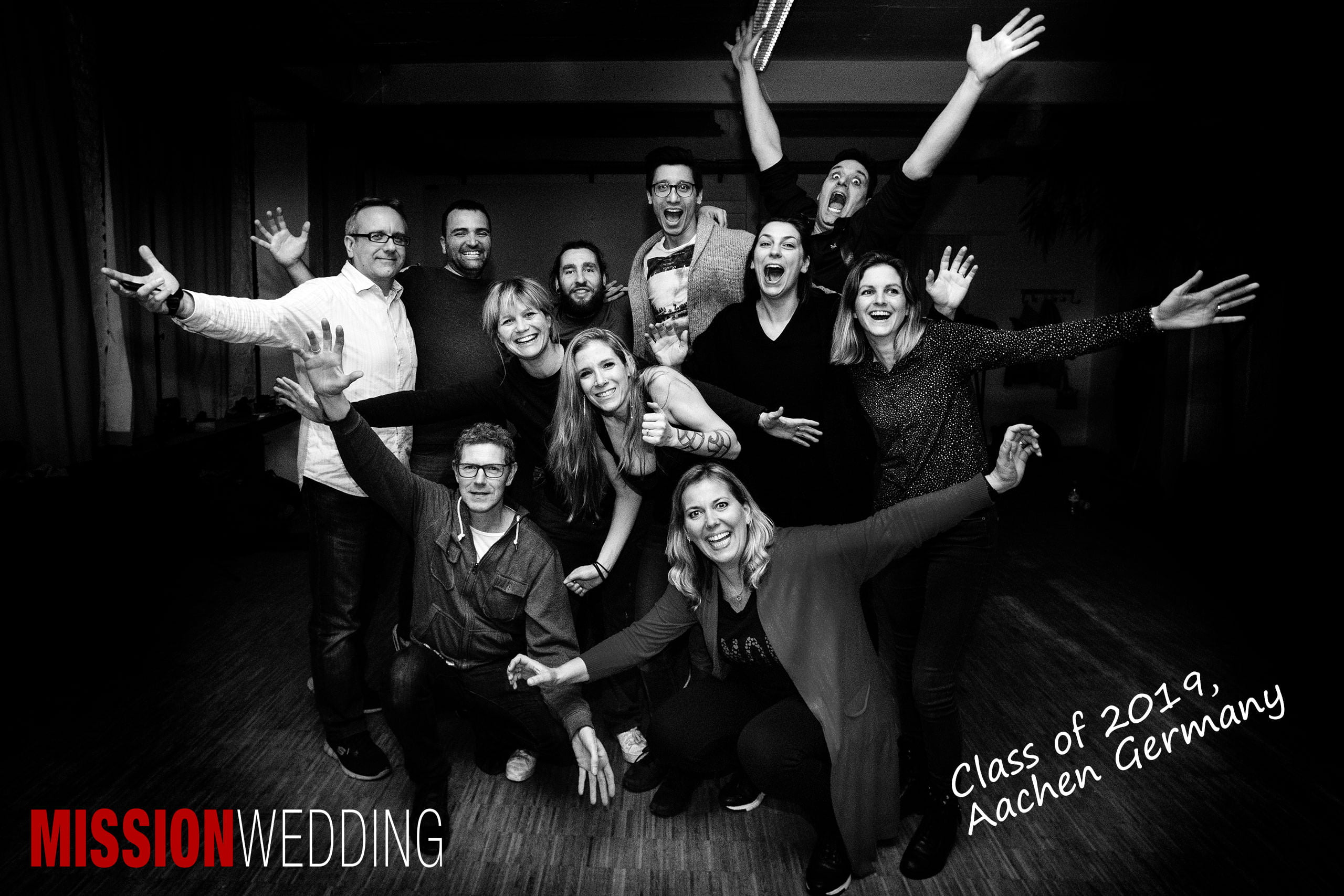 "JUMP Steven!"
Patrick & Rosa Engel (please do check out their amazing work) had very kindly offered to help model for us, and I was just beginning my 'creative / dynamic portraits' lesson in the field. Suddenly they were joined by a young, fit looking guy who was hugging them like an old friend and chatting excitedly in German. I assumed he was a local friend of theirs and I said a quick hello, asked him his name and suggested he join us. After all an extra model wouldn't hurt, right. Steven started off as my lighting assistant, but after having proved his competency I duly elevated him to 'foreground interest'. As I mentioned, he looked quite fit, so after 10 minutes of jumping for me I thanked him for his time and help and said I'd make sure he got to see the photographs he'd helped with. Now… no one in the group said a word to me, not Patrick or Rosa, not Lauren or any of the students. This guy wasn't just a friend of Patrick & Rosa's. He was Steven Herrschaft! It took us a full 24 hours before we all fell about laughing after finding out that Steven was 'one of us'!
---
'One tequila, two tequila, three tequila… floor'
"I'll have ten shots of tequila please" I gestured to the bar staff, in my opening order three minutes after arriving at the Fearless After Party at KaiXers. I hardly ever go out and had decided that I was going to party hard with this amazing bunch of photographers, many of whom had become friends in the short time we'd been forged together in the creative heat of the Eden Palast. As we say in the UK, we're going "out, out!" Seven hours of insane dancing, drinking and general partying followed. Fueled by tequila, Jägermeister and German beer, of course! A significant part of which seemed to end up on my head. But not a single argument, not a raised voice or hand by anyone present. This community is one with a kind and genuine heartbeat. A big shout out to my party wing-men & wing-women; Emil Boczek, Andy Wade, Lauren Brimhall, Dries Renglé, Rossi Mechanezidis, Charlie Wessels.
Photos (above): Dries Renglé
---
A few quick thank you's
This might seem like a bit of an Oscars speech, but I promise it really isn't. We all made our way to this little town in Germany because of our passion and love for this crazy thing we spend our lives doing for others. We all laughed, some of us cried, and as far as I know we all made it home safely. The people were kind, funny, gentle, thoughtful, some searching for meaningful answers in their life and work, some just searching for their popcorn. And we all left – safely and with happiness and enthusiasm in our hearts. A more caring and beautiful community I sincerely couldn't hope to be blessed to be a part of.
So firstly, to one of the most humble, honest and hard-working people I've had the pleasure to meet; Huy Nguyen (it was great to finally meet you in person Huy!). Thank you for trusting me to speak at your amazing Fearless Conference. There is a lot that goes on behind the scenes to make this all happen for us, and Huy's team; Zoe Lammin (UK), Tim Forbes (Canada), worked tirelessly to make the magic happen! They are also some of the kindest and most 'human' people you'll ever meet and hugs are never in short supply. Notwithstanding the fact that Zoe and I were actually born in the same country, town and hospital! It's a really small world eh! Thanks to the amazing speakers I was privileged to hear and share the stage with – we hung out together a lot, shared food, and anxieties – there was so much love and support.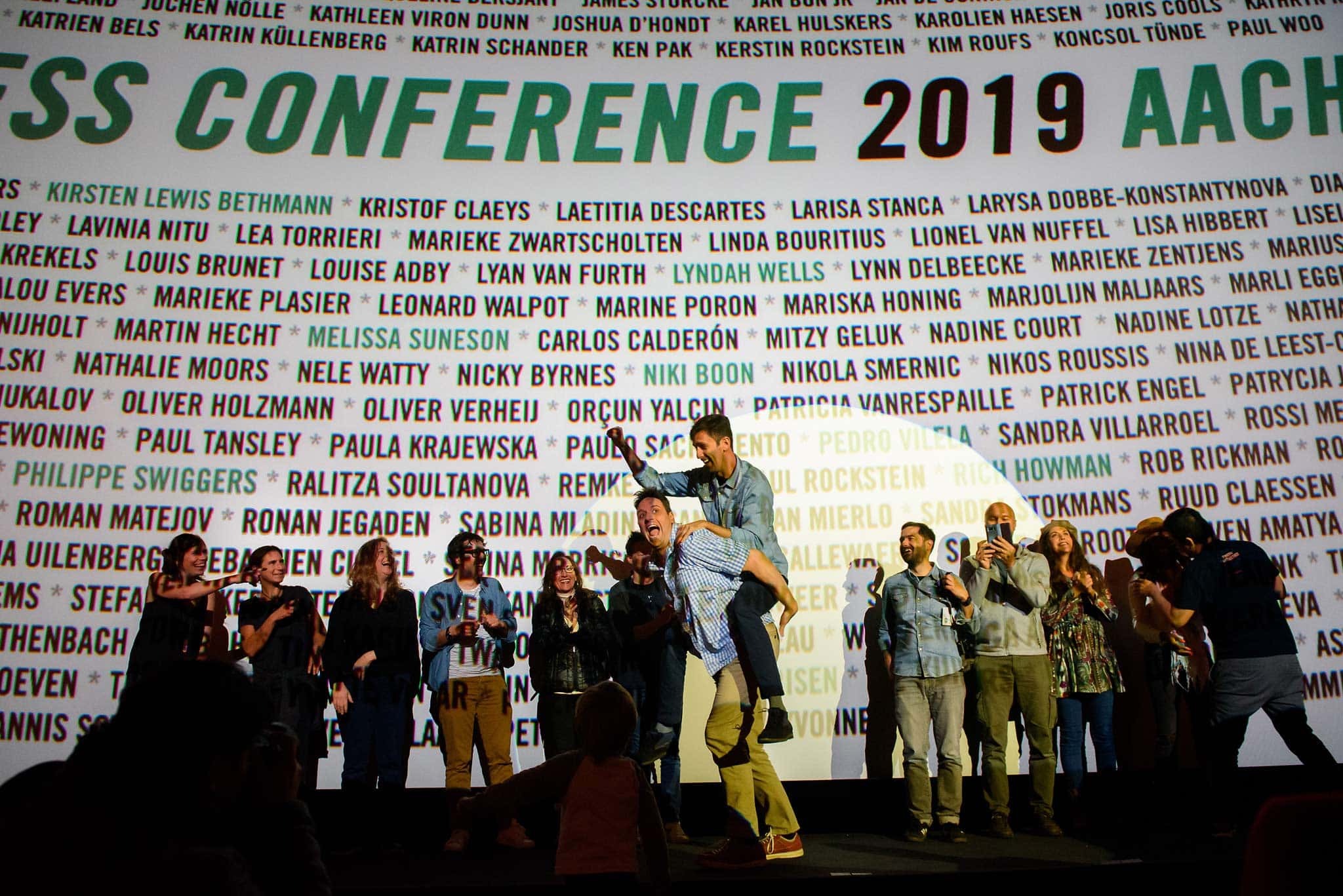 ---
 "You will soon be dead…"
I often teach that "weddings are a team event". In the last week I learned that Fearless Photographers Conference is too. Each and every one of you contributed to it, and Huy made an incredible donation to make the world a little better on our behalf. This is the stuff that really matters – let's all try harder to do it more often, let's make this life count.
It's been emotional. See you all in Greece!
Love and hugs,
Rich xxx
You might also like
February 14, 2018

August 28, 2017