Valentines Day, Mojitos and a Fearless Photographers Award!
After a great evening spent munching away on Thai food and drinking mojitos with my wedding photographer friends from The South West Selective last night in the city of Bath, I found myself sitting here today editing some beautiful wedding photographs to my favorite  Basement Jaxx anthem 'Do Your Thing'. And to top it off it's Valentines Day, so love is in the air! Then I glanced at my Facebook feed and saw that Fearless Photographers have released their latest wedding photography collection – and I was super excited to have received my ninth 'Fearless Photographers Award' from the awesome judges! [A big thank you to Benjamin Brette, Melissa Suneson, and Todd Laffler and of course, Huy Nguyen]. Congratulations to everyone who received a Fearless Award today – just 218 awards were selected from over 9,300 submissions! Wow!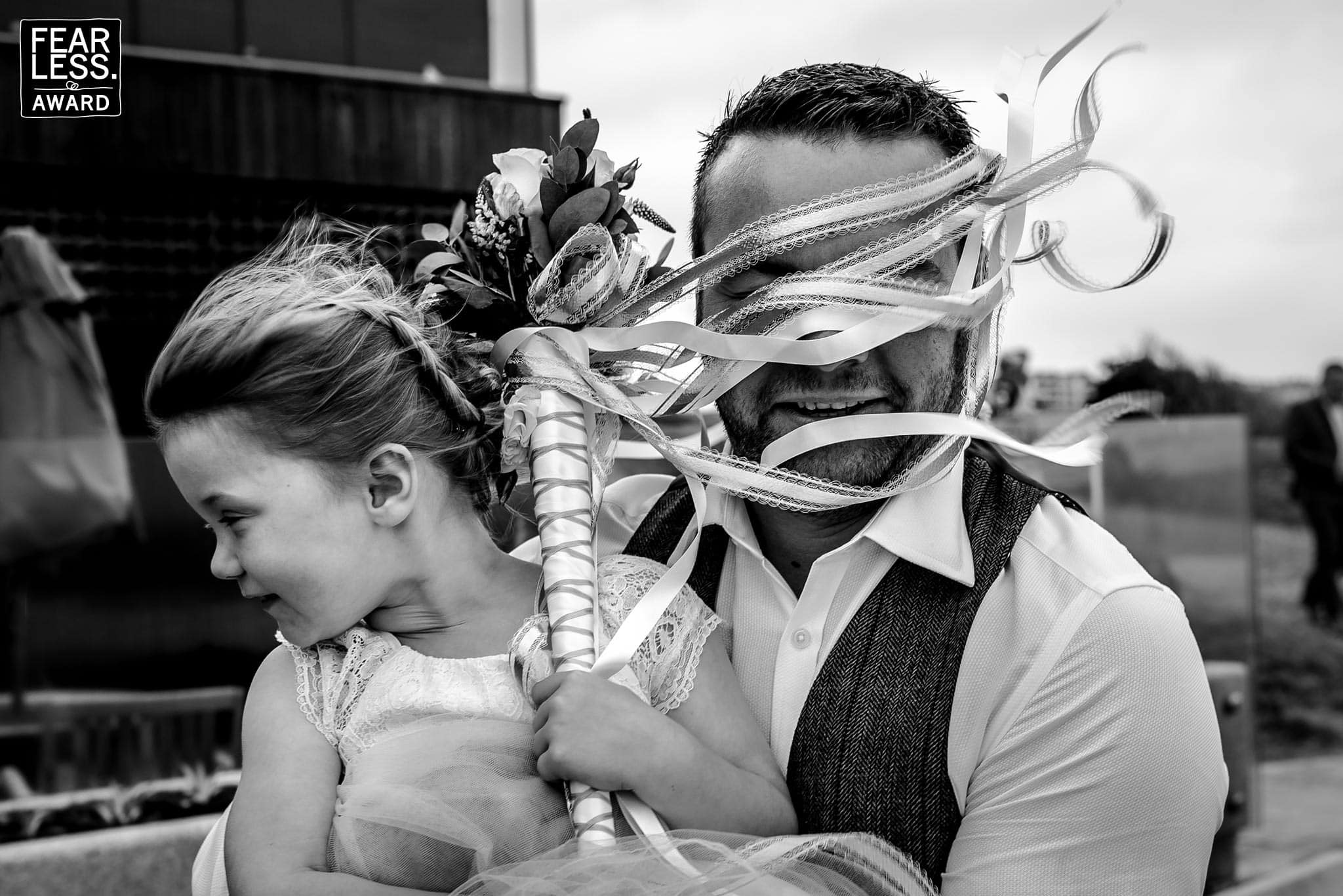 I captured this photograph during Helen & Alex's beautiful seaside wedding in Newquay. Typical British weather meant the sea was raging and with a strong wind blowing in from the Atlantic Ocean, hammering the wedding guests as we made our way down to the back of the Headland Hotel for some wind-blown group portraits! You can see highlights from their Headland Hotel wedding in Newquay here.