"You may have the universe, if I may have Italy" – Guiseppe Verdi
It was a balmy Summer's afternoon on the Southern coast of Italy when I noticed the shimmer of Eleanor's dress in the sunshine by the gates of the Parco Paestum. We'd flown in to Naples to join this truly awesome couple and to photograph their wedding in Eleanor's home town. Before their destination wedding at Le Trabe later in the week we met up with them and their family for a sunset engagement photo shoot at Paestum. As the sun slowly made it's way to the horizon, we walked around the ruins with Eleanor & Paul; from the Temple of Athena along the Roman pavements to the Temple of Hera and then on to past the Baths to incredibly well preserved amphitheater. The Italian sunlight bathed the ancient stones in a beautiful glowing light and the sky was as blue as the warm Tyrrhenian sea. An engagement photo shoot, and moment in life which I will never forget. Thanks also to my amazing Associate Photographer, Gabriela Matei.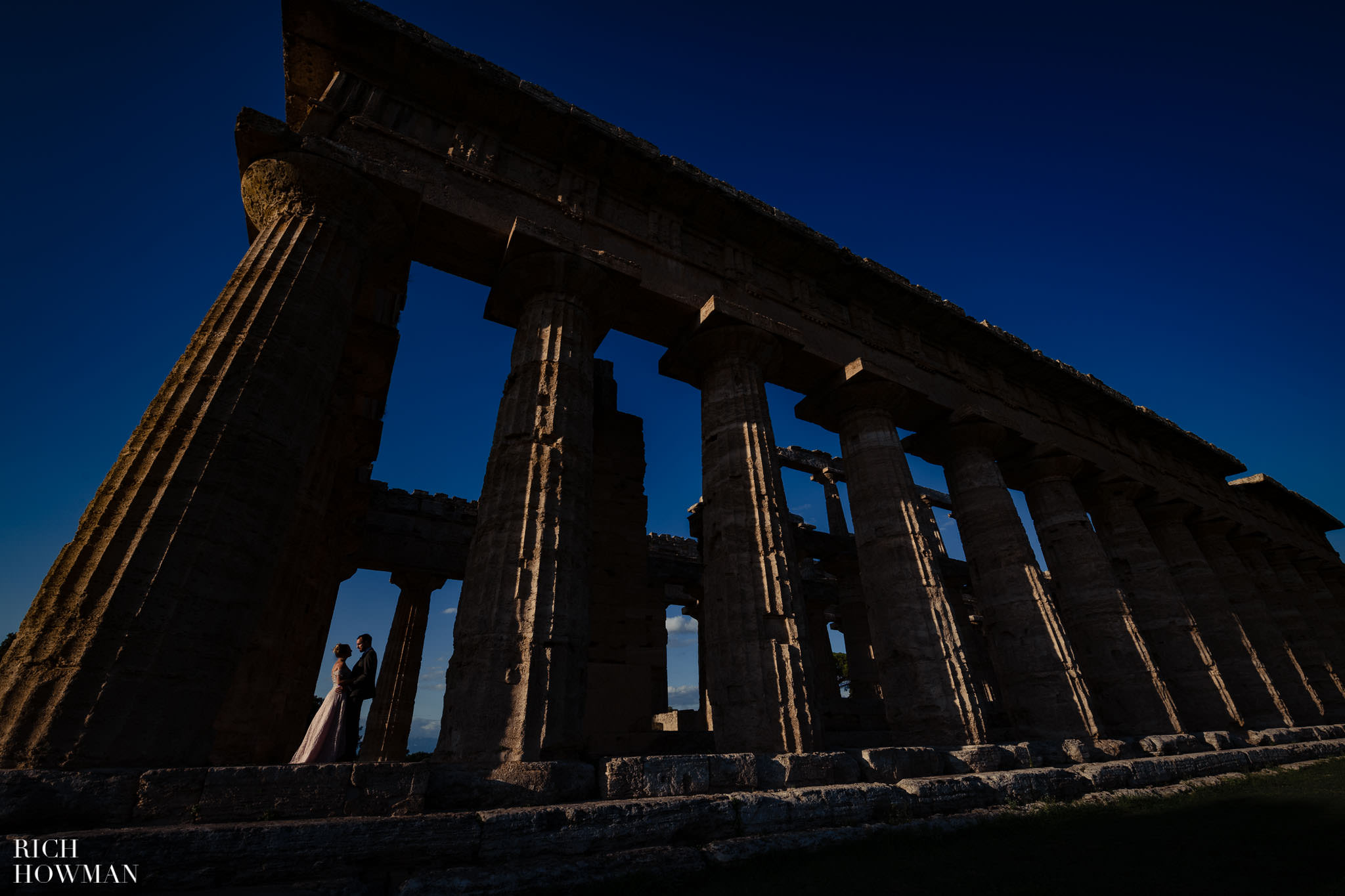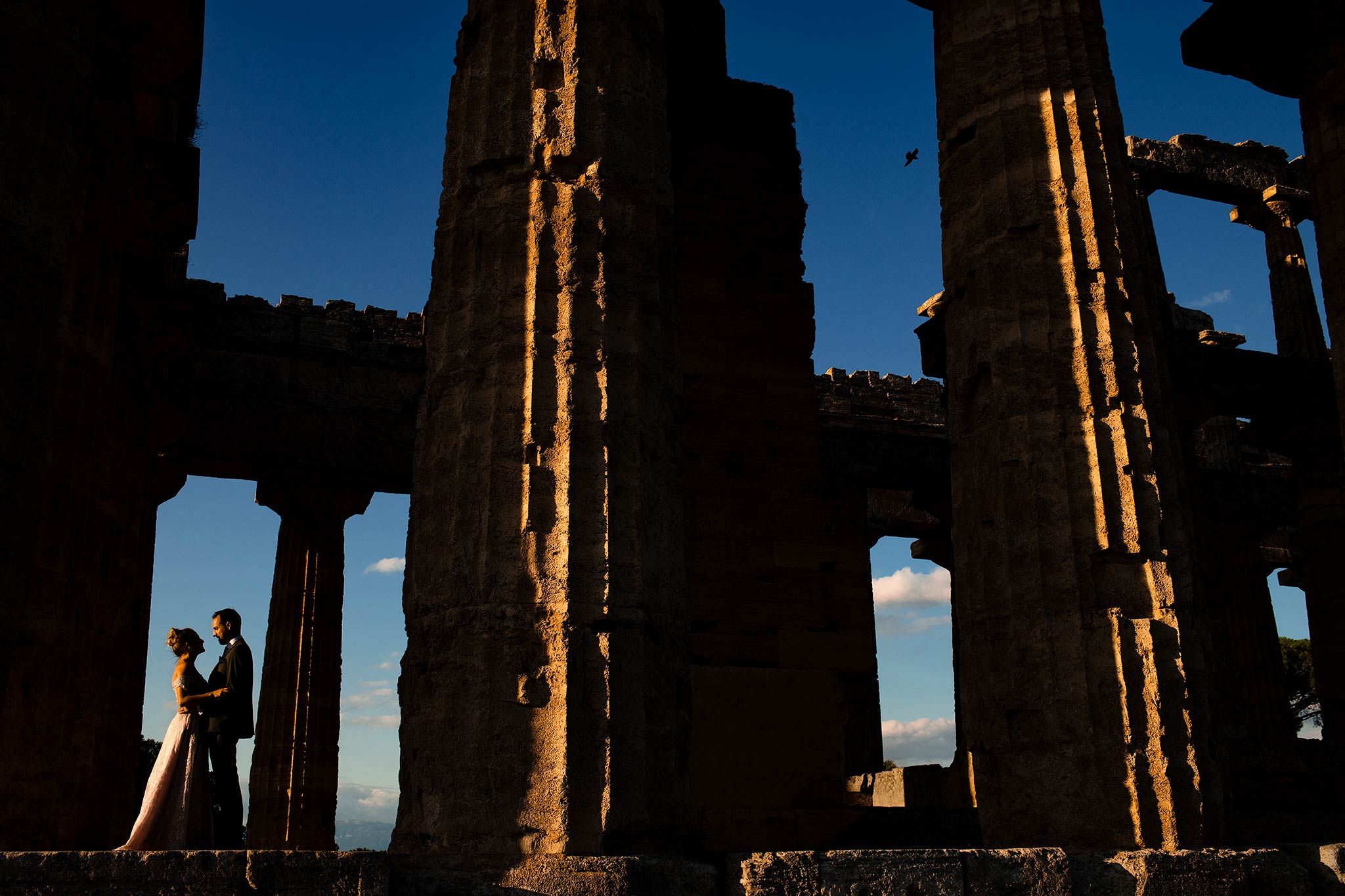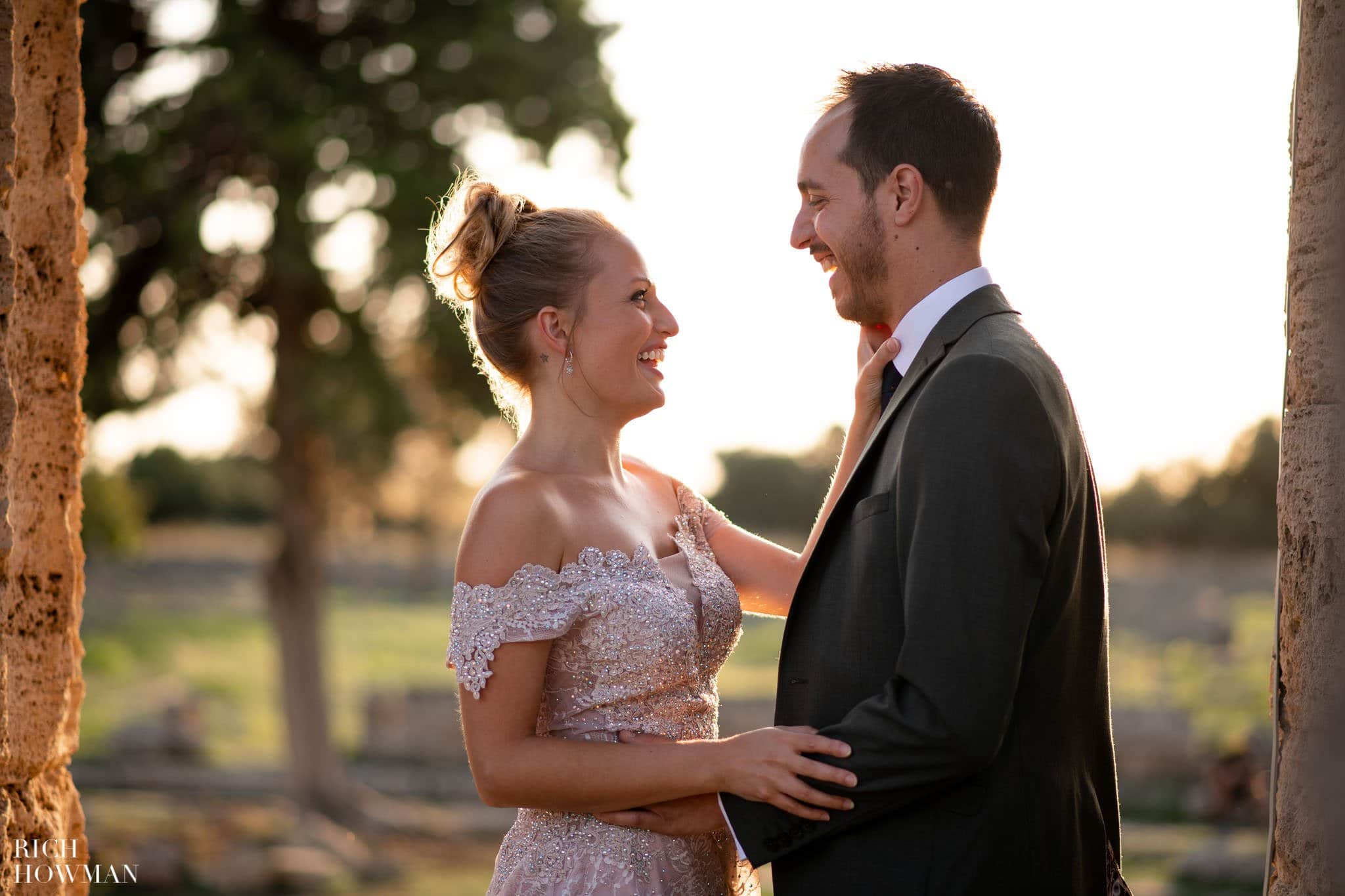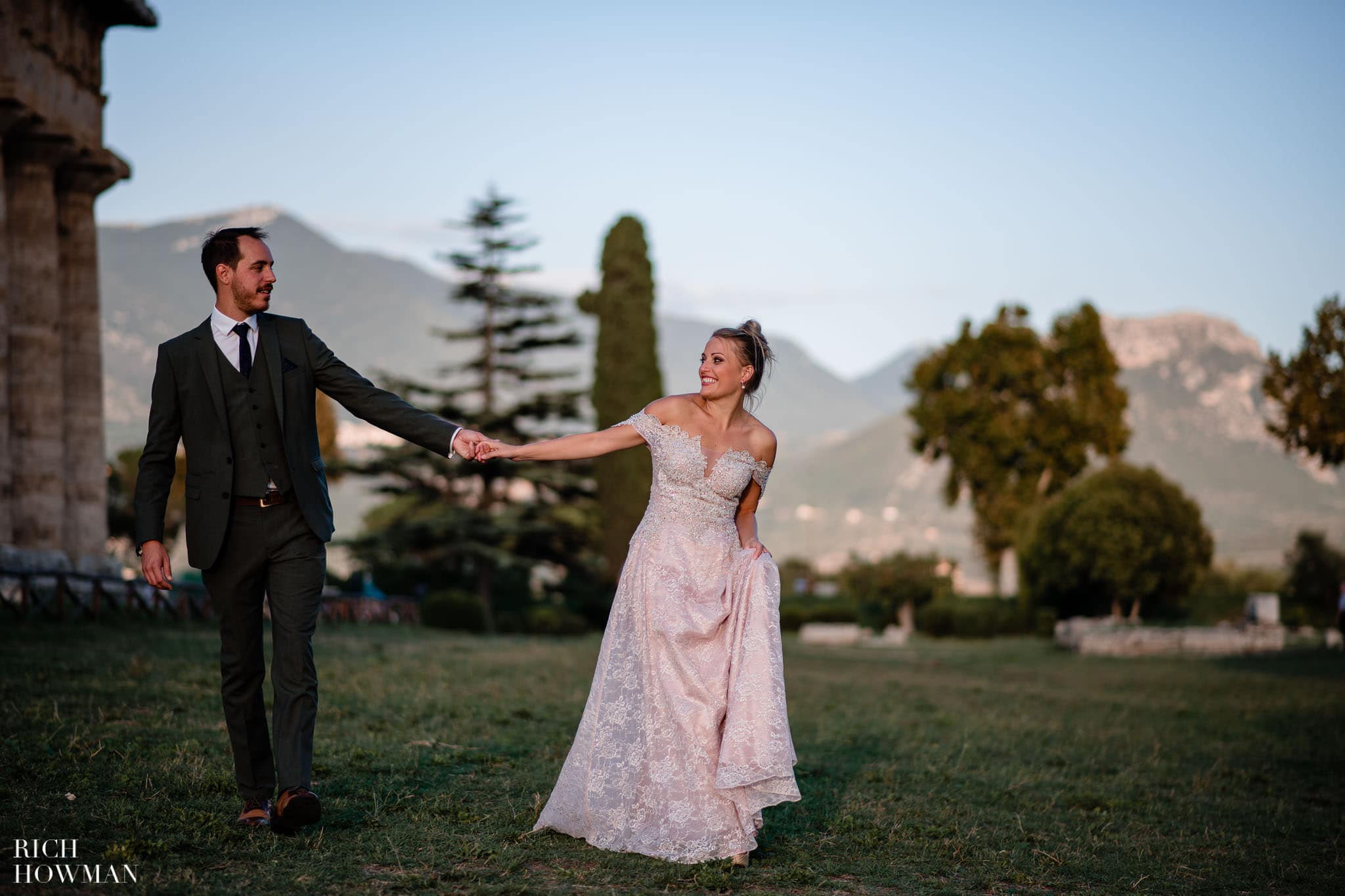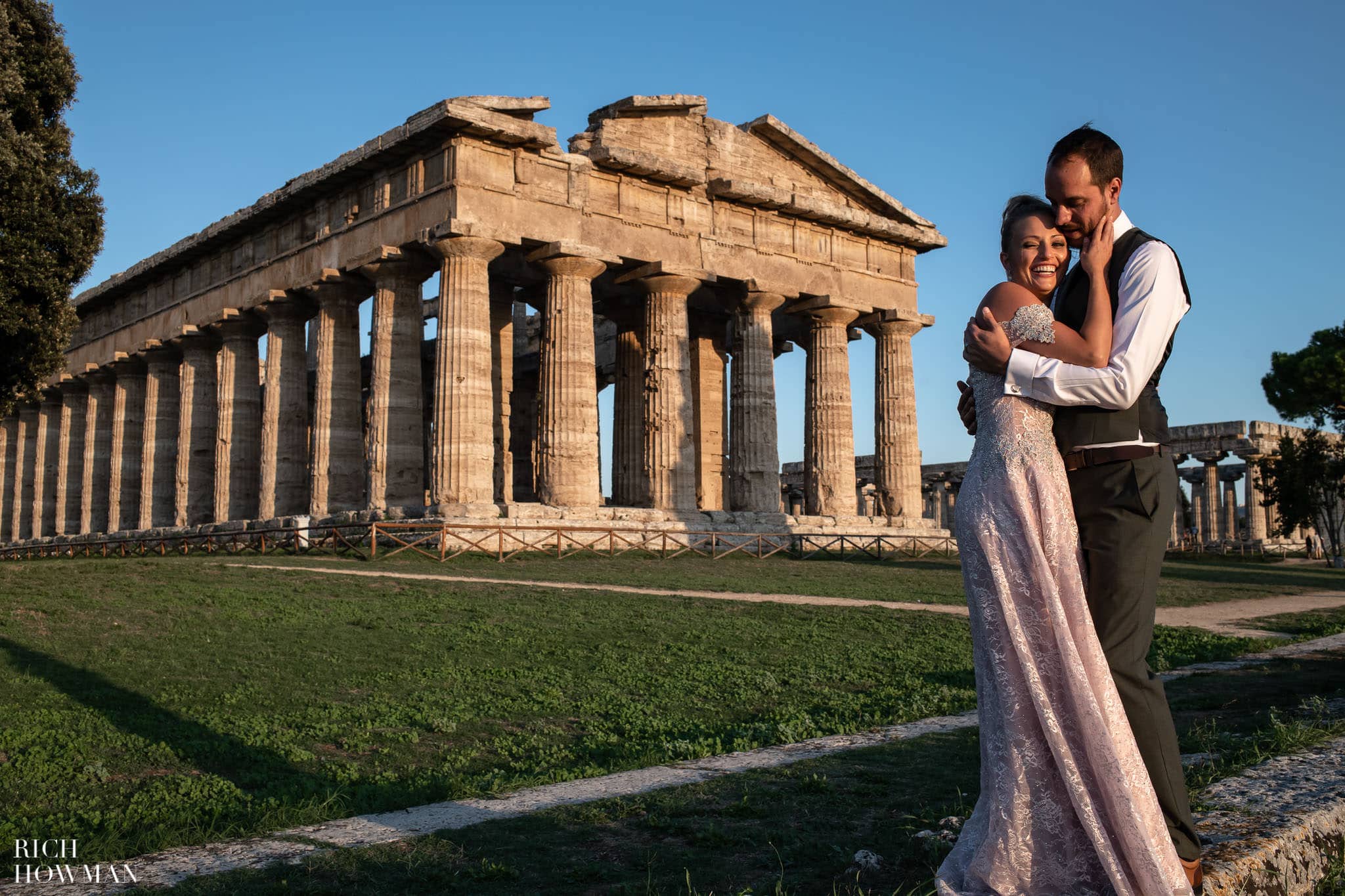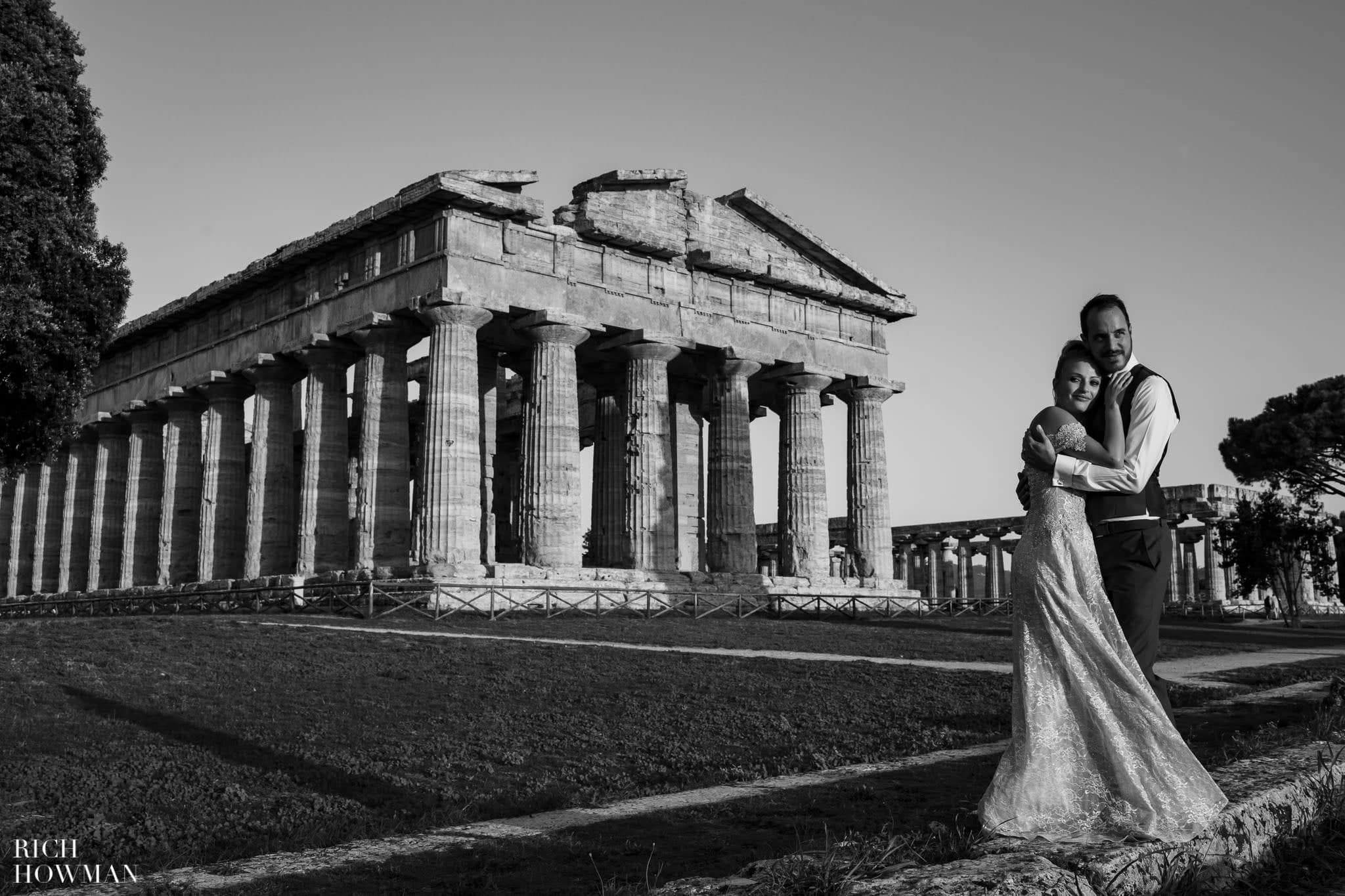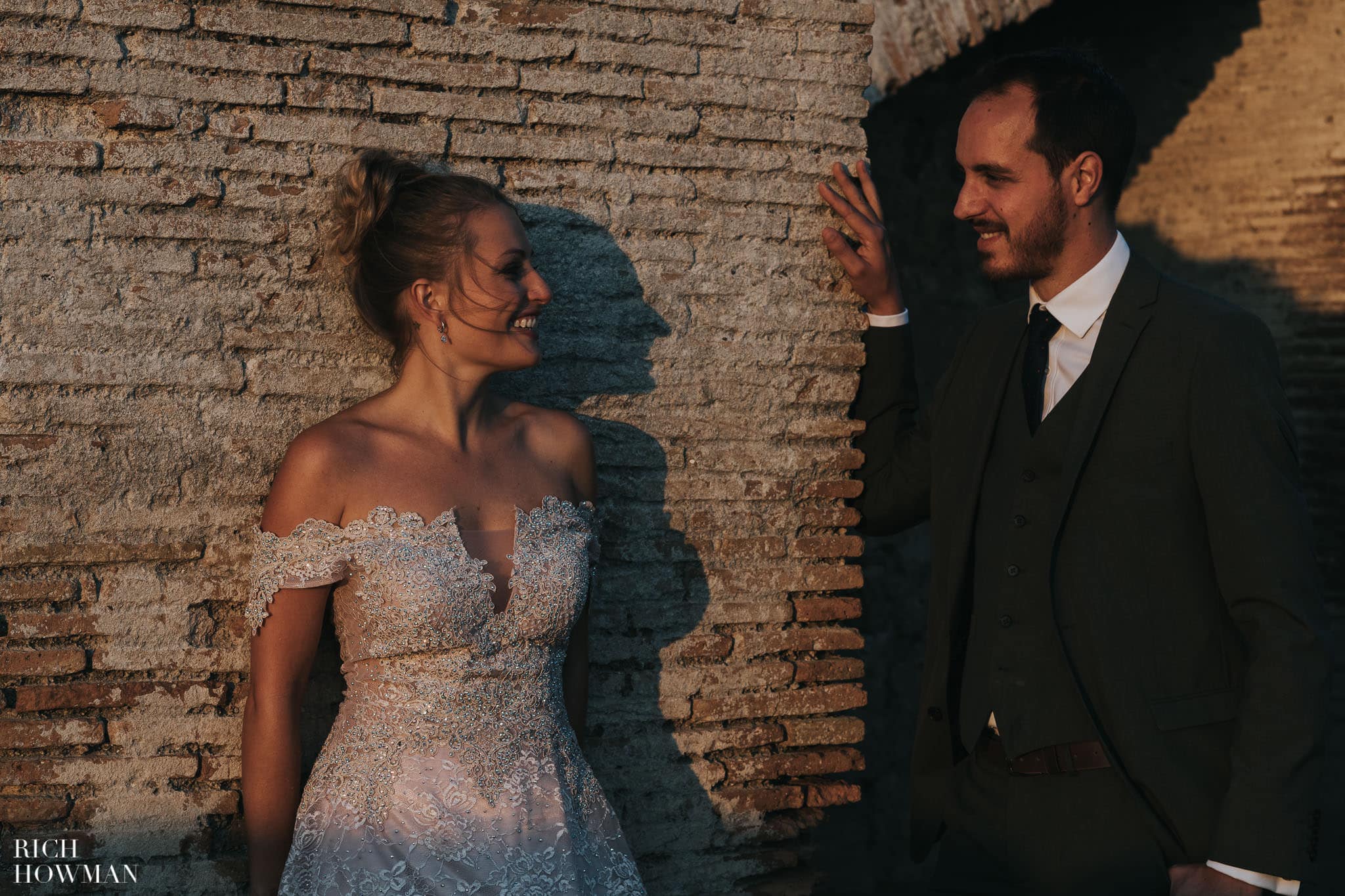 Getting married? Get in touch!