Evening wedding at the Roman Baths
A little teaser photograph this afternoon from Emma & Nathan's brilliant evening wedding at the Romans Baths (Pump Rooms) in Bath, Somerset. The amazing world heritage site of the Roman Baths was the setting for their beautiful wedding ceremony, and where did they head off on the honeymoon? You've guessed it, Rome! Here they are enjoying a moment overlooking the exposed Roman hypocaust, shortly after getting married by the Great Bath. I'm delighted to find that this photograph has also just been selected as a Fearless Photographers photo of the day! You can check it out here in Instagram or on the Fearless Photographers site here. It was a slightly chilly evening wedding and as the Roman Baths are effectively outside, there was steam rising from the water of the main bath. As I live near Bath I popped in and took a look around the pump rooms before their wedding day and spotted these other amazing locations for photographs. The hypocaust really stood out and I wanted to place them in the scene, but of course you can't just walk in and wander around the exhibit! I spotted a viewing window which I thought I could place them in for the photograph and then worked out where I needed to be to capture it.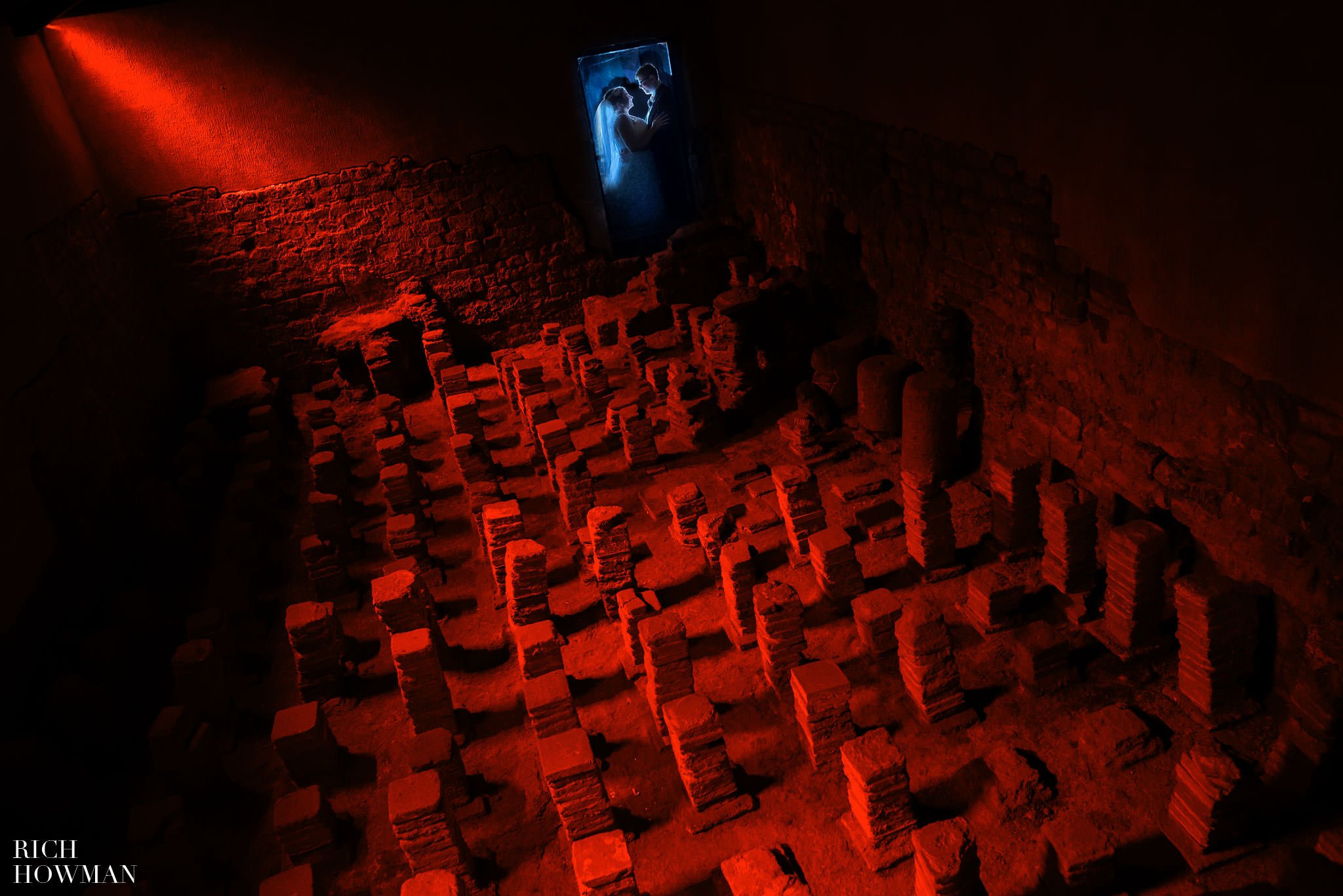 Getting married? Get in touch!